Our Security Services – Access Control and Intercom Systems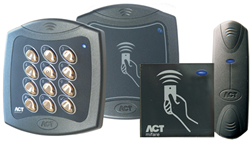 Central Surveillance Ltd offers a wide range of access control systems including video and audio intercom systems. These access control and intercom systems are designed to meet a broad spectrum of controlling access and egress and providing our clients' with a sophisticated method of security management.
An access control and intercom systems can be designed to work either standalone or on a networked system and are connected to a central host or server. They transfer information in real time about door access. The whole access control and intercom system is networked in such a manner that the operator finds it easy and simple to manage from a central location.
Our Access Control and Intercom Systems include access control, gate control and door monitoring.
Our experienced engineers provide nationwide coverage for residential, industrial and commercial customers.
Get a free no commitment quote today by calling 087 2413178.